I realized two things early in life...
The first, I was gay.
The second, I love to write.
ABOUT
LUCAS HORN
when I was just seven years old and, my third grade teacher assigned a book project to the class. While other students groaned about crafting a story from scratch, I was ecstatic. With some help (I was only seven), I came up with a cute story about a furry field mouse searching for a home.

Not only did I write the story (along with a dedication and bio page), I also (poorly) illustrated and designed the cover. The project took days, but it didn't matter because I loved every minute of it. After it was done, I held my book in my hands and, for the first time, realized I could bring ideas and thoughts to life.


Looking back, it was the most important piece I ever created.

Since then, writing has always been there for me. When things were bad in my life, I wrote. When things were good, I wrote. When I didn't know what the hell else to do, I wrote. I wrote for school, for work, for newspapers, for others and yes... for fun! Simply put, I love to write!

My true calling made itself known when I was seven, but life (as it does) got in the way. That was, until February 2017, when I published my first blog post declaring my writing aspirations to the world. Since then, my life has been filled with writing, blogging and traveling (to write, of course).

Writing Was Always There for Me...
In Journals
Where I wrote about how it felt growing up gay, closeted and alone with no one to turn to.
In Lists
To reference on the days depression returns and I live in a cloud of doubt and helplessness
In an iPod
Where I recorded (many) ideas for novels I aspire to bring to bookshelves.
In Scrivener
Where I officially began to take my writing seriously and (finally) wrote my first novel.
CHARACTER TRAITS
SOME THINGS TO KNOW
if anyone were to write a book about me

Higher Education:
Created own major in college and has a Master's Degree.
Early Entrepreneur:
Self-taught graphic designer who started a marketing and design business at age 17.
Wants To:
Learn to play the violin (or at least one song really well).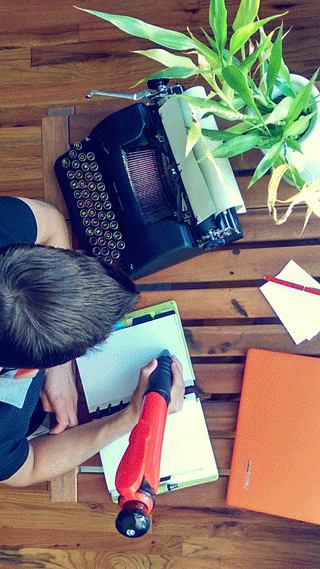 Loves To:
Pack his laptop and find amazing/unique writing spots.
Gatsby Living:
Owns a restored Smith Corona typewriter and can often be found drinking cocktails at speakeasys.
Little Known:
Enjoys cooking, especially healthy food dishes and Mexican!
OPENING UP:
MY BATTLE WITH DEPRESSION
WRITING THROUGH
DEPRESSION
For me, coming out seemed easier than telling people I suffered with depression. Writing with depression is a daily struggle, but I've finally found the strength to talk about it.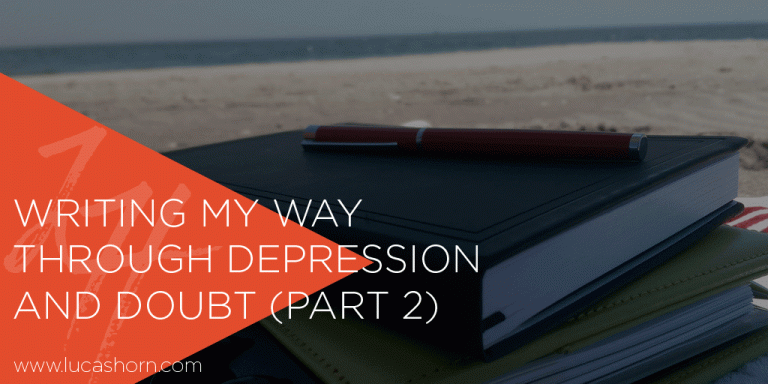 Quick Info
Anyone who has started a new endeavor has faced doubt, but depression and doubt just don't mix.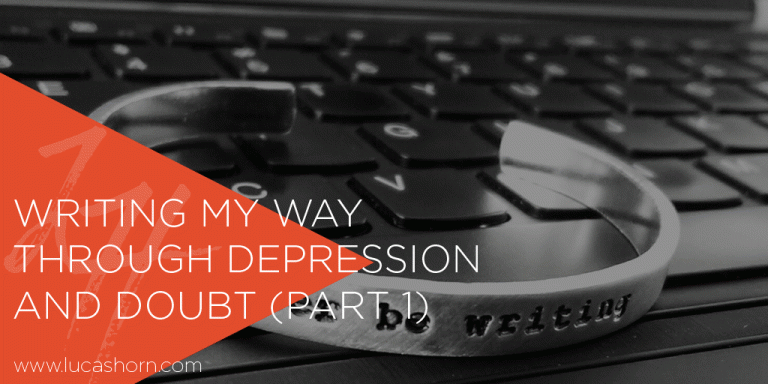 Quick Info
I've never been one to vocalize my battle with depression but writing changed that.